WHAT'S GOING ON:
The Annual Social Media Forum is your opportunity to ask questions, discuss and plan your digital marketing efforts for the upcoming year. The panel will consist of current ECISMG committee members. The more people we have that show up and participate in the conversation – the better the experience. You just never know what new insights/tricks/tips you'll walk away with!
JOIN US THURSDAY – JANUARY 16th!
The forum is intended to help answer any questions that are brought to the table. What are the challenges you faced last year with social media and what are you wanting help with?
Tweet your questions ahead of time to us on Twitter @ECISocial and be sure to use the hashtag #ecismg
COMMITTEE:
PEGGY CENOVA
Peggy Cenova has been the Regional Director of the East Central ISBDC since 2011. She was a Business Advisor for the Center from 2009-2011. Peggy's career includes owning her own small business from 1986 – 1997.
JAIME FAULKNER
Jaime Faulkner is the Marketing Manager at MutualBank. She's been with the social media group almost since inception. Jaime is passionate about helping others and sees the social media group helping nonprofits and businesses in our community better market their efforts.
MELANIE DYANN HOWE
Melanie Dyann Howe wants to live in a world where small businesses thrive, like-minded people work together to make their dreams become reality, craft beer flows like tap water and everyone loves Muncie, Indiana.
KALLIE SULANKE
Kallie Sulanke is the Community Engagement Officer at The Community Foundation of Muncie and Delaware County. She enjoys writing and storytelling and has been fortunate to do that professionally for most of her career. Because social media plays a role in that storytelling, Kallie has attended ECISMG since she moved back to Muncie in 2015.
LUCAS TETRAULT
As Creative Director for Whitinger Strategic, Lucas oversees the brand integrity of several clients throughout the state. Whether he's creating a new logo, website or brand analysis, he always finds time to keep up with social media trends. Even if he's not on facebook?!
KYLE RENNIGER
Kyle is Co-Owner of Sea Salt & Cinnamon with his wife Amanda. They made Muncie home in 2008, and fell in love with the community. Kyle has worked for many small businesses, and has used multiple social media platforms as a marketing tool for them.
SPONSOR: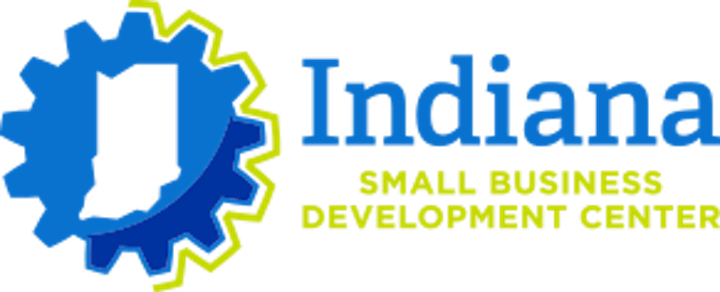 ISBDC
The Indiana Small Business Development Center (Indiana SBDC) was created to have a positive and measurable impact on the formation, growth, and sustainability of small businesses in Indiana, and to help Hoosier Entrepreneurs start stronger, grow faster, and work smarter.
AGENDA:
8:00am-8:30am FREE Breakfast and open networking
8:30am-8:45am Introductions and Breakfast Sponsor presentation
8:45am-9:30am Speaker Presentation
9:30am-9:35am Break
9:35am-10:00am Open Forum for Q&A