Thursday, March 15, 8 AM to 10 AM @ Innovation Connector
1208 W White River Blvd. | Muncie, IN 47303
What does it take to launch a NEW brand?
Research. Input. Creative. Launch. Ball State's inspired brand, We Fly, came after months of focus groups, surveys, and inspired creativity. The We Fly brand comes from the Ball State community: students, faculty, staff, alumni, and community leaders. Learn a little about the process to create the brand and see how it came to life by transforming campus, an event, advertising, and digital media. And see what we learned along the way.
---
SIGN UP FOR THE EVENT
---
AGENDA
8am-8:30am FREE breakfast and open networking
8:30am-8:45am Introductions and Breakfast Sponsor presentation
8:45am-9:30am Speaker Presentation
9:30am-9:35am Break
9:35am-10am Open Forum for Q&A
PRESENTERS
Mary G. Barr, Ball State University, Chief Marketing Officer, @MaryGBarr
Mary is a leader in strategic marketing and branding for higher education, and she's delighted to bring those skills back to her alma mater. Previously, Mary led the execution of Ball State's Education Redefined campaign as director of marketing. She also was the creative lead of Ball State Bold—a successful fundraising campaign. In between her times at Ball State, Mary was Vice President for Communications and Marketing at Rose-Hulman Institute of Technology and has been a consultant on fundraising campaigns for other national universities.
Brandon Coppernoll, Ball State University, Director of Digital Marketing, @bkcoppernoll
Brandon is from the Amateur Circus Capital of the World in Peru, Indiana, but he cannot juggle or do any tricks. Where he excels is digital marketing. A computer science alum from Ball State, he learned how to put the user first and the program second. For more than a decade, Coppernoll developed websites and digital strategy for organizations of all sizes and learned to focus on the audience and its goals. As a result, he helps increase online traffic and results and helps organizations better understand their customers. Coppernoll has been the featured speaker at digital marketing and social media groups in Indiana including Muncie and Anderson. He has worked for startups, created his own companies, and works for Ball State by leading the digital strategy for the University and its units.
SPONSOR: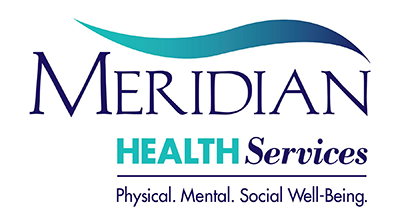 Meridian Health Services is a progressive healthcare organization that believes in treating the "whole person" integrating physical, mental and social well-being to help people achieve their optimum health. This approach connects treatments and doctors working together to heal both the body and mind for total well-being.