Thursday, February 16th, 2017, 8 AM to 10 AM @ the Innovation Connector
1208 W. White River Blvd., Muncie
Insta-who? Snap-what? Prei-why? The social media world is constantly evolving with new platforms, new norms, and new ways to share your business. It can be hard to keep up with all of the changes.
Michelle O'Malley's presentation will define social media, share what you need to know to use social media to benefit your organization, and prepare you for the future with a look into tomorrow's online and social media world.
About Michelle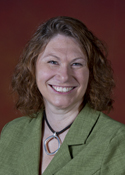 Michelle O'Malley specializes in social media, advertising, public relations, and business strategy. She has helped various organizations grow their businesses including Poo-Pourri, Clancy's Bowling, and the Alaskan Peony Growers Association.   As an instructor at Ball State University, she has taught 100's of people how to use social media effectively, evaluate which social media platforms are best for the organization and how to attract more of the organization's best customers.
She has been online since 1992 and has studied Internet advertising since 1996.  Her latest academic research has been looking at different types of Twitter messages that are being used by Big Ten coaches.
Twitter: @mmom15
Agenda
8am-8:30am FREE Breakfast and open networking
8:30am-8:45am Introductions and the Breakfast Sponsor Presentation
8:45am-9:30am Main Presentation
9:30am-9:35am Break
9:35am-10am Open Forum for Q&A
Sponsor
Meridian Health Services is a progressive healthcare organization specializing in "whole person" health, integrating physical, mental and social well-being. Meridian Health Services has been serving the community for over 35 years and is accredited by the Joint Commission and certified by the Indiana Division of Mental Health and Addictions.