Thursday, September 15th, 8 AM to 10 AM @ the Ball State University Alumni Center
2800 W. Bethel Ave., Muncie
While performing mundane website maintenance, the Ball State Digital Marketing Team found an unexpected trend in the university's web analytics.
Find out how their discovery and the use of analytics to justify what marketing and communications staff do can lead to innovation and collaboration for social media and digital marketing.
Join us at the Ball State University Alumni Center!
About Art
With more than 10 years' experience in sales and marketing, Art Hill brings unique perspectives to Ball State's digital marketing team, which he joined in 2009. He has coached hundreds of employees in content management and Ball State's online branding.
About Dan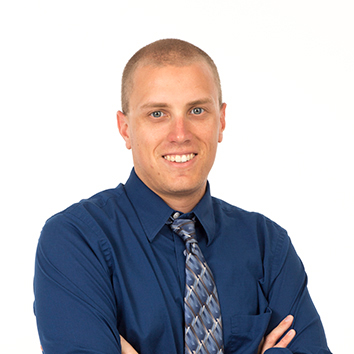 Dan Human is a content strategist for Ball State University in Muncie, Indiana. He conducts research analysis, which he uses to craft recommendations for strategic web projects. He also writes, edits, and designs web content.
Twitter
Art: @Blochhead
Dan: @DanHuman
Real World
Ball State University
West Quad Building, Room 304
Muncie, IN 47306
Agenda
8am-8:30am FREE Breakfast and open networking
8:30am-8:45am Introductions and the Breakfast Sponsor Presentation
8:45am-9:30am Main Presentation
9:30am-9:35am Break
9:35am-10am Open Forum for Q&A
Sponsor
Ball State Athletics is proud to support ECISMG! Follow us on Twitter, Instagram and Snapchat – @BallStateSports. And search Ball State Sports on Facebook to connect. Join us Saturday, September 17th, as the Ball State football team hosts Eastern Kentucky at 3 pm inside Scheumann Stadium. Call 888-BSU-TICKET or visit BallStateSports.com. And don't forget to wear Cardinal and White, Chirp and share photos to social media each and every #ChirpChirpFriday using that hashtag for your chance to win cool gear!